Updated - November 18, 2013 - A busy three months and too much to cover in that long of time.
Quote of the Month
"Even a mistake may turn out to be the one thing necessary to a worthwhile achievement." Henry Ford, 1863-1947
Features and Headlines:
City Chevy unveils Corvette 002 - Article on Digital Journal
Corvette 7th Generation Review - Review published on Digital Journal
Istock Portfolio - 160 and growing, sign up to purchase at
www.istockphoto.com
Recent Photos:
Silver Willow Classic Car and Truck Show - Need high speed internet for loading
Cars and Coffee - Need high speed internet to load.
Entertainment:
Movie Reviews - Three Stooges, The Girl with the Dragon Tattoo
Book Reviews - The Girl with the Dragon Tattoo, The Girl Who Played With Fire
Thin Blue Line 2013 - Reposted from my article at Digital Journal.
Carnival Cruise Western Caribbean 2012 - Full detailed write up of this cruise on the Legend out of Tampa, FL.
December 2012 - A visit to the Georgia Aquarium - Amazing what you can see and do at the aquarium.
Vancouver Island Favourites - Check out Vancover Island parks and trails in the News, then go find the ones I haven't.
Aviation News- Museums and Airshow, August must be Aviation month!
Summer Vacation 2012- Lets all go to the races!
Summer Vacation 2012 Photos - The kids, grand kids, races, and Lion Safari (what I could fit in 50 photos).
Cruising with Mom and Dad- Port Canaveral to Bahamas, a nice diversion.
Photos Cruise 2012 - Bahamas Cruise, 2012 with mom and dad
Vail and Denver, March 2012- Nothing like Colorado, Vail and Denver.
Whistler, Victoria, Blaine, 2011 - Don't miss this write up and the beautiful photos! Everyone should do this for Thanksgiving.
Miami and Bahamas, December 2011 - A fun 4 day cruise and a night in Miami, what fun.
October 2011 - A recap of October in photos, no big news update until next month, then look for Victoria, BC information and a mini Bahamas cruise.
Fall Fun - A Fall Hike and Fall Fairs
Winthrop Lakeview Disc Golf Course- An overview of the course.
Winthrop Lakeview Disc Golf Course - An album of the course, may add more photos later.
Summer 2011- Weddings, Disney, parks etc. All the fun in the news.
Midland First Annual Ace Race- Who won, how did it play, when's the next? Come read the details.
Midland Ace Race- Link for next years updates.
Mississippi - Tupelo, Memphis, Elvis Presley, Beale Street, Tunica, - Just fun, check it out.
Mississippi Photos- Beale St., Memphis, Graceland, Elvis Presley Park, Tupelo.
Tunica Photos- Tunica Riverpark airboat ride, and the evil Sam's Town employee.
Chattanooga -- Great Food, Waterfront Festivals and Fun - A fun place to visit.
Chattanooga, TN- A few water front photos in Chattanooga.
New Orleans and Biloxi Bound. - First Long weekend of the season, getaway. News and photos.
New Orleans and Biloxi Photos- Sites around New Orleans and Biloxi.
Fun at Maxton, NC - Land Speed Trials - ECTA - Details from the May 2011 meet.
Maxton Photos on Flicker - Find yourself or car from Maxton, NC, May ECTA meet up. Email for prints or high quality digitals.
Pink Slips Women's Car Club Photo Shoots - Car buffs check this story and VOTE for Sally...
Pink Slips LMC Photo Album- Photos from the day at Legendary Motorcar Company
Riverbanks Zoo Photos - An afternoon at the zoo.
Summit County, CO. - Quick update, on the Summit county Bears gathering..
Castle Mountain Photo Album - Lots of ski, scenery and friend shots. Find yourself.
Castle Mountain Winter - Friends, fun and work. - All the details, slide show and photo album.
Warning, HHGregg Return? - Read and be wary; features update.
Houston and Area - Houston, Galveston and the Gulf coast, what to do with 4 days in the area.
October in the Carolinas - Myrtle Beach new, Fort Fisher Ferry fun, York Fall Festival.-------Slide Show here too.
Fall Colours- Blue Ridge Parkway fall colours on Flicker
Victoria, Whistler, Whale Watching, - Finally added the details on a terrific spring vacation to go with the photo album I uploaded in the spring.
Port Dover, Friday 13th Ride In - Photos of the Port Dover Ride in.
Victoria, Whale Watching, Whistler - Complete pictures from my whale watching excursion in Victoria, BC, and the rest.
7 Days 4 Resorts, Utah, Big Mountain Fun - Salt Lake city Utah, a great place for skiers. Check it out.
It's Better in the Bahamas - 4 day, 3 night mini cruise to the Bahamas; get all the details.
A Wedding! November 7, 2009, Leonard and Jenny Parker - The big day.
What about the Norfolk Area-Favorite places to eat in Virginia Beach, Chesapeake area and what to see.
Atlantic City, Long Weekend -Why we keep going back. Where to eat, sleep and play
Washington with Grant and Donna -Great time. So awesome to meet up with old friends, and Shelby, you're not 2 any more!
4 Days in New Orleans - What a great get away. We escaped for 4 days and 3 nights to New Orleans.
Atlantic City Weekend -Caesar's invited me for the weekend, free flight for two, free rooms and most meals free. Well it's never really free, but it was nice.
March Break, 2009 - Katrina and the family come to Myrtle Beach.
Wintergreen, VA , Closing Day, 2009 - A day at Wintergreen Ski hill, and we thought ski season was over.
Summer 2007, wow - Catch all the up to date news on who did what, and the latest pics.
New York City New Year - Happy New Year 2007!
Wow Vegas, A Modern Wonder -What a birthday.
Richmond & Portsmouth, VA - What a weekend it turned out to be.
Len and Jo-anne Graduate- Definitely the highlight of my year was these two making it to graduation!
S.N.A.R.T. Group of Racers -Fun weekend, details in the news.
Natalie and Jay at Disney - A surprise visit to Florida for my niece and nephew, details here.
Holiday July 2005 - Rockford and Chicago highlights from 2005,click to go right to the story.
Skiing In North Carolina - Yes, there really is skiing here! See pictures, links to hill sites and more. Click to read.
Cruising the Caribbean - Nice cruise pictures and details.
Fit and Forty - How I did it!
November 2013 - I've been busy!
(New Orleans Jazz in August - heat you can feel)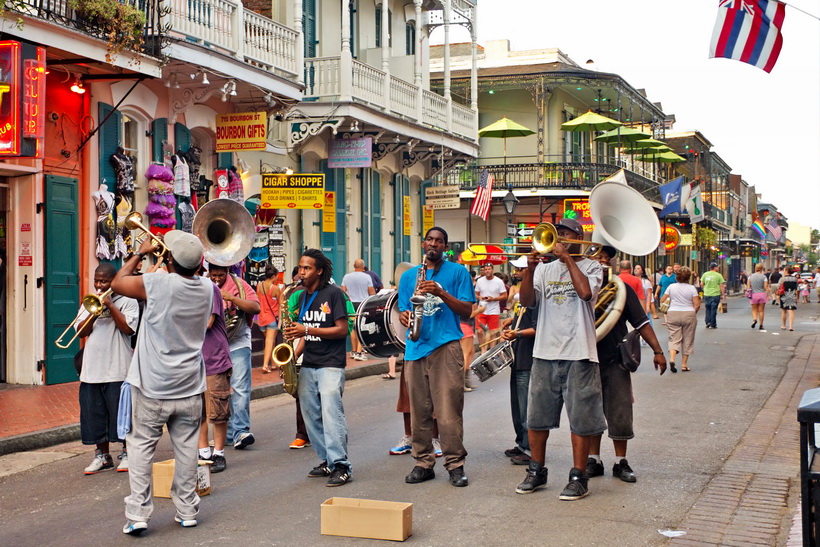 I spent a great deal of time on the road since my last update taking photos and writing for digital journal. I received an honorable mention in the Digital Journal Photo Essay contest for my Balls Falls Photo Essay. Balls Falls has been good to me this year, I also sold one of my photos of Balls Falls to Greenbelt.ca to be used in a Bruce Trail guide and on the trail sign header. I have been to Biloxi four times with popping over to New Orleans for dinner. My granddaughter decided to come for a 3 week visit and then fall was already here.
It has all been so much fun. Add to this to mountain drives and hikes along with adding tons of new stock photos to my Istock portfolio and finally starting to upload and get some sales on my Shutterstock portfolio, it has been a productive few months. You can also find my less stockish, more art photos now on sale at Fine Art America where prints and canvas' can be ordered. If I get any more serious and busy I'll have no time to write in here at all. What a struggle I've had getting time for this update. Wish I had time to add an update to the news too but I am booked for the next 3.5 weeks so that isn't going to happen. Next update will be after Christmas sometime in the 2014 year.
Cars and car shows are a main event these days. Corvette has finally launched their seventh generation Corvette, giving it back the Stingray name and a new look to go with it. You can read a couple of my articles on the vette at digital journal here and here. I'll be sure to add the slide show from the Rick Hendrick's Chevy corvette VIN 002 unveil to the photos page also. If i get really energetic I'll post the unveil article on the Parkersspace news.
I went and saw my first drag racing this past quarter. Greer, SC runs a 1/8th mile track. For $7.00 every Thursday night you can go check out friends race cars or race your own, provided you wear a helmet. It was fun to practice some motion blur photos and see friends race to beat their times. I felt like I had stepped back in time and been given the chance to participate in the race fun of the 50's and 60's. What a great way to spend an evening watching the cars and bikes race down the track and hearing the owners stories of the nitrous systems they've put in and mods they have done in hopes of a better time. The roar of the motors revving and ties spinning at the start line was an adrenaline rush. The owner of the vette in my photo was hoping to make it in to the 5's with some improvements he had made. Success, he made the 5.9 he was looking for.
By far the most fun of the past few months was three weeks with my grand daughter. She got her passport and the first thing she said is I get to go to gamma's now! No problem I was right there to get her. I have so many great photos of her (she's beautiful what can I say) but the one below from the park is one of my favorite. My next few weeks will take me to visit the grandchildren again over the US Thanksgiving.
(September with the granddaughter)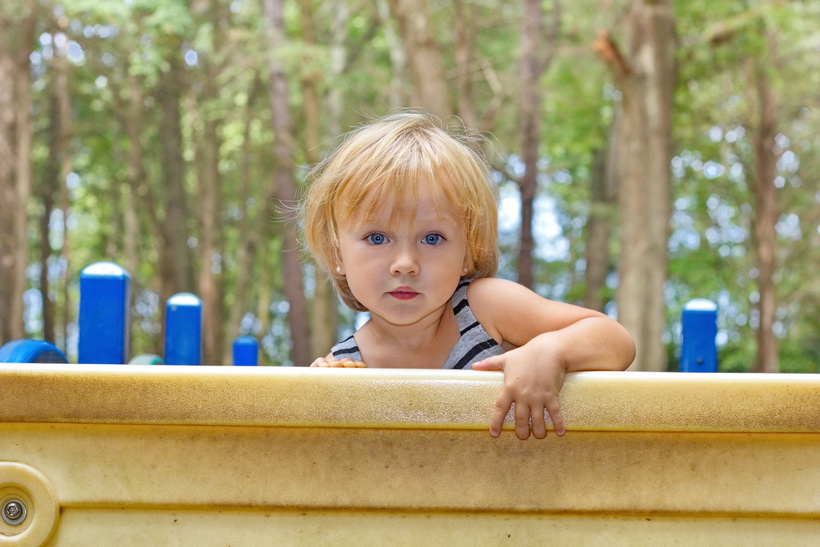 I have spent a lot of time hiking in October and November along with drives in the mountain. Nothing like the Autumn weather to make hiking a perfect pass time. Can't wait to do more. You can see more of my autumn photos at my Simply Photos Fine Art America site. Updates at Parkersspace are done for now until the New Year. Until the next time keep your eyes out for the photo page updates with the past few months photos. I'll be cruising Bahamas soon too and you'll hear about that on the next update. I'll make sure I note the main page when I put them in.
(November in South Carolina, Kings Mountain State Park)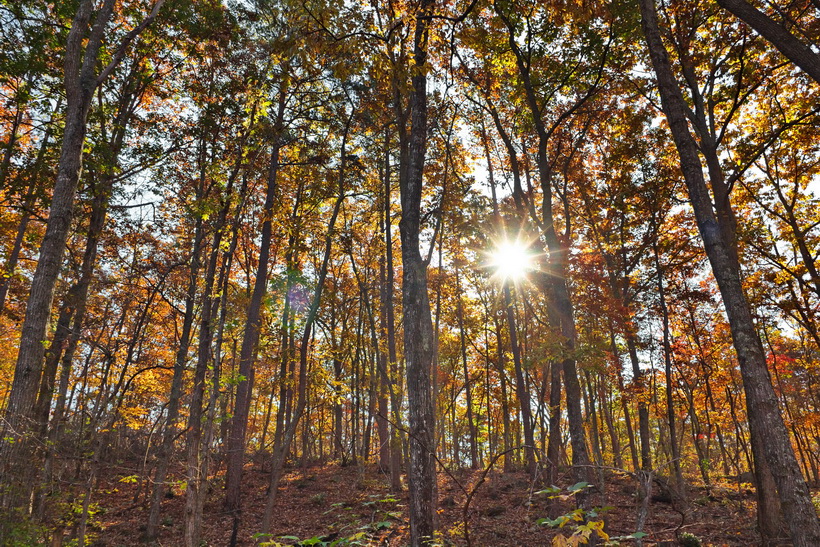 August 2013 Update - Seasonal Update
(June 2013 - Cars and Coffee, Charlotte, NC)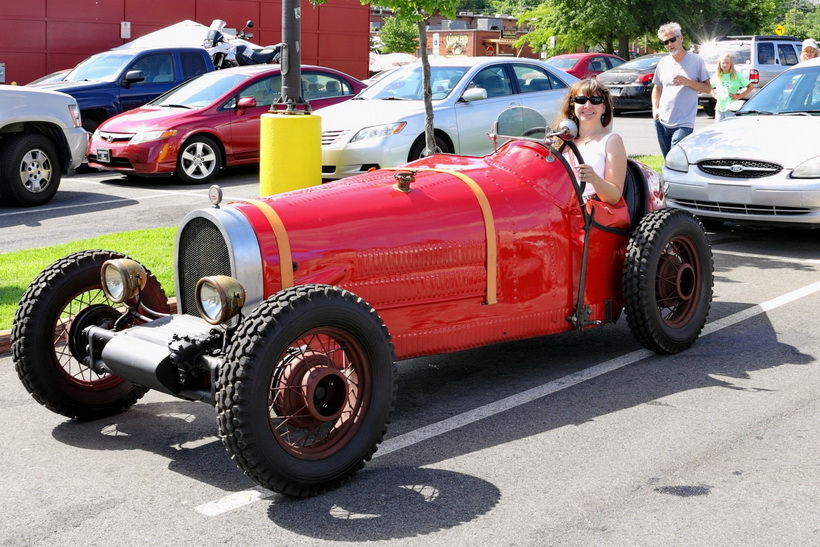 Well, it has been an interesting spring and summer where I have kept myself busier than ever. With the new car came a new pastime to fit in with all the rest.
Since purchasing the C6 Corvette I have attended a steady stream car shows, rides and corvette shows. A relaxed breakfast for fun and a favorite event has been the Cars and Coffee meet and greet in Charlotte, North Carolina on the first Saturday of every month. I was there in May and June and put up a photo album of the June event on the Photo page. You can read my Cars and Coffee article at Digital Journal with all the details and further information about Cars and Coffee. Another great show was the 1st annual Silver Willow Classic Car and Truck Show in Mansfield, Ontario. The grandkids came along for that show and we all had a great time. The Silver Willow Classic had a great turn out and was lots of fun. Find the Silver Willow photo album here and more information at Digital Journal where my Silver Willow Classic review is published.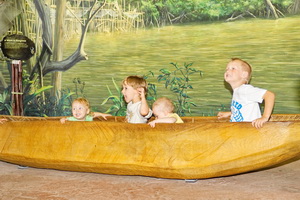 I made lots of time for family over June and July. My mom and dad made it down to South Carolina for the annual visit. That was terrific. I thought my mom and dad may not be in shape to travel down this year but they were and they came for a full 2 week visit. They had their fun shopping as usual. It was just nice to see them here, relaxed and having fun. For the month of July I went and stayed with my grandkids for a month. I love the chance to get to play with them and wish I had more time for that.
With the grandkids I had fun at the beach, made it to the zoo, the Silver Willow Car Show, Niagara Falls and the Welland Canal with at least some of them along for each. I haven't made up an album of my time with the kids yet, but I plan to do that in the next week or two while I have a break from traveling.
I have decided with the time I need to write for Digital Journal I'll be cutting back updates on this web site to every 3 to 4 months. I may put up small updates in between, but my plan is for updates to show up by the end of December, March, June, September. As it's August now, it will likely be December for my next this year. I may post some news items in between or small recaps but no promises. Feel free to check more often.
(June 18, 2013 - Mom and Dad at the mall)
April 2013 Update - Where have I been?
(February 17, 2013 -Snow Balls in South Carolina)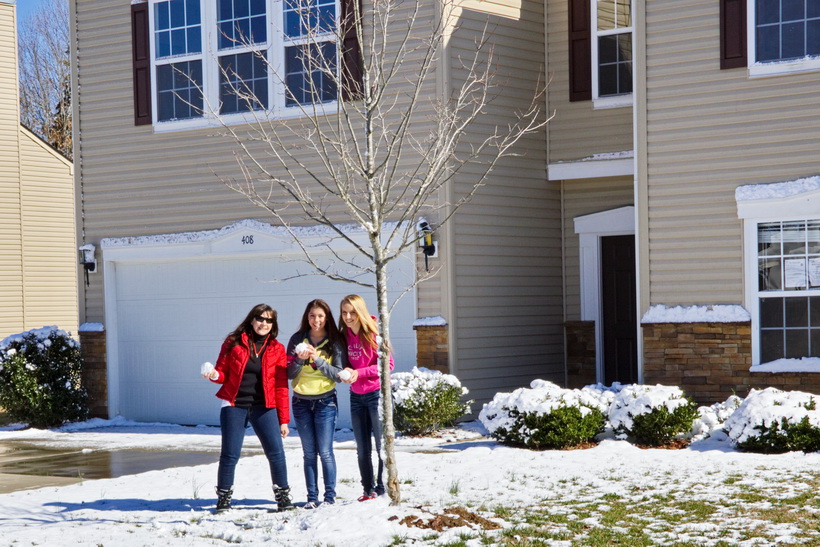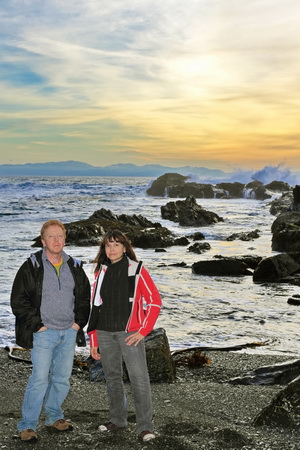 I have been updating a little, but what's really happened is I've been writing for Digital Journal and not put in a full update here over the winter, so yes, I have been busy and doing stuff and even writing. I did get to teach my neighbours daughter how to have a snow ball fight who had never made a snow ball!. Now it's time to catch up all my regular readers.
First off I've been to Victoria for a few weeks and Whistler to ski twice but not done the photos or updates so that will be coming this month. I went to the Blue Knob, PA epic ski gathering for the first time in a few years, had a fabulous time but I've not done that story or photos. I hit Sugar Mountain, NC as usual, and did a write up for Digital Journal about North Carolina skiing, but no separate write up on Sugar Mountain, guess I have to work on that too. I have been out Myrtle Beach to visit great friends, Jim and Joy Cuff who own the Bear Lake Lodge I took the grandkids to last summer. While heading to the beach a needed stop in Conway, SC had me finding it has lots of historic flare to offer and put up a photo album and wrote an article on the Historic Conway, SC, for Digital Journal. As you can see, I have been busy. Stories or at least photo albums will come in the next month or two of all the happenings to go with the two photo albums that I already added to the photos page.
All this along with getting a new car, some hiking, the Charlotte Auto show, and the Thin Blue Line Ride, 5th annual was this past weekend to keep me busy all winter while I wasn't able to teach skiing this year. You will find the reposted article from Digital Journal on the Thin Blue Line 2013 ride in the news now. Feel free to read either or just check out the photos here.
In November Shutterstock accepted my images for contribution, so I have been very slowly sending in photos to them also. The sales there are quite good I hope to have time to get many more sent in to them.
(February 10, 2013, Whistler Blackcomb, Ruby Bowl)
A sneak peak from Ruby Bowl, Whistler/Blackcomb, BC and I hope to get a review article up with information for all on accommodation, terrain and runs.